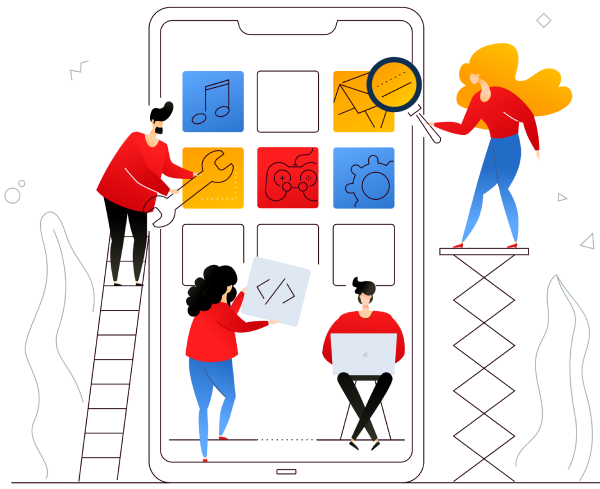 Mobile Application
Development
Convert your revolutionary ideas into a slick mobile app as your most powerful sales and support channel.
What is Mobile Application Development?
Go an extra mile, Go digital, Go Mobile.
In today's digital age, the need for digital experiences is only growing at an exponential rate, driven by the need to stay competitive in a market where customers and suppliers have high expectations for quality and real-time service experiences. The ability to deliver digital experiences quickly has become a strategic advantage for businesses. Most firms seek a technological solution that can handle a wide range of use cases, from enterprise-grade to simple to complicated application scenarios, and that can scale, secure, and adapt. Apps for mobile devices give your company unprecedented access to clients and provide them with the capability to interact with your company even on the go. Our mobile app development services bring value to your ideas based on our passion and experience. Brainfeed offers custom mobile app development services from concept to completion and ongoing support and maintenance.
We concentrate on creating Apps that communicate clearly with you your customers and support your brand's image. We are presenting a comprehensive solution rather than a quick fix tailored to your specific requirements. We consider your competitive situation and provide a one-of-a-kind offering to the market.
Mobile Application Development Services
We take your ideas and convey them to the world in magnificent graphics that are built to last.
We help organizations adapt, evolve, and expand by helping them design, build, and integrate technology solutions.

Flutter Application
Development.
Flutter simplifies the process of creating apps for any screen. The software lets you create, test, and deploy powerful mobile, web, desktop, and embedded apps from a single codebase. Flutter is popular for OSs, Android, and iOS because of its high code reusability ratio, which saves time and money. Flutter has put a lot of effort into making the finest UI and widgets possible—a versatile, communicative, and innovative framework for rapidly developing next-generation Android and iOS applications. You'll save a lot of time using Flutter because you'll essentially code for one app and get two out of it.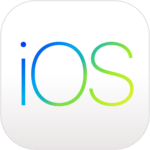 iOS Application
Development.
iOS apps should be faultless in order to match the flawless iPhone experience. Apple is a major player in the mobile industry. Apple's iOS operating system controls the iPhone and the iPad, Apple TV, and Apple Watch. This not only makes development for many end devices easier, but it also gives your users a unique benefit. As a cross-device operating system, iOS allows seamless switching between devices. BrainFeed's solutions are simple and elegant, agile and powerful, and perfectly match the iOS ethos. Our incredibly popular, high-quality iOS apps take full advantage of the subtleties of iOS app development, allowing us to outperform the competition.

Android Application
Development.
The Android operating system is a heavy-hitter. Thanks to its open-source philosophy and wide range of handsets, this flexible and powerful tool is a developer's favorites. The potential to create and market innovative and entertaining apps is expanding on a daily basis. Millions of people use android apps all around the world, and the number is growing all the time. Businesses are turning to develop apps rapidly to satisfy current consumers' demands. If your business strategy relies on apps with the broadest possible range, an Android app, and publication in Google's Play Store is the best option.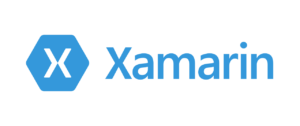 Xamarin Forms App
Development.
Build high-end cross-platform apps with Xamarin for feature-rich interactive user experiences, navigation, and code reuse that are high-performing and resilient. Businesses may truly take advantage of this smart technology to market themselves conspicuously using Xamarin, where everything is at the touch of a thumb, and we, BrainFeed, can help you with that. Xamarin apps are compiled for native performance because they can access the full range of functionality exposed by the underlying platform and device and make use of platform-specific hardware acceleration.
Let us know about your needs.
We will Build on your idea together with you!
Our process generates positive outcomes. We handle your digital product's whole lifecycle. From conception, design, and strategy to construction, expansion, and transition, we've got you covered.
Why do clients say BrainFeed Solutions is the Best Mobile Application Development Company?
Brainfeed is India's leading mobile app development firm that provides expertise and technological quality in the end output. We've created hundreds of mobile apps with simple and complicated features. We learn about your goals and projects, and then we adjust to your budget in a flexible and decisive manner. We have an amazing team of experienced app developers who are certified by both of the major platforms (iOS & Android). We create native and cross-platform programs to help with any project.
Cutting-edge Technologies
We use cutting-edge and most innovative technology to ensure that your product is future-proof. The back-end and front-end solutions of the highest quality provide stability, rapid development, and a wide range of features. Cost overruns and schedule creep are avoided thanks to a tried-and-true agile development approach. We align the procedures to serve your goals from the kick-off meeting to the support phase to build the world's most beautiful app for your business at the most affordable cost.
Expert Project Management
Web design and development projects are difficult, technical, and time-consuming. Our skilled digital team follows a rigid development procedure to design a well-thought-out online strategy centered on achieving corporate goals. Attracting people to your site, showcasing your latest products, and publicizing special discounts are all examples of this. Our skilled professionals can advise you on the best course of action to take in order to realize your company's online goal.
We can handle everything from small business websites to massive e-commerce enterprises. Our web design and development team is dedicated to creating a unique online brand for your business that attracts new clients and generates tangible results. Through the use of effective website optimization, current graphics, search engine optimization, and visitor statistics, we listen to your business objectives and design the best solution to convert your website visitors into sales.
Building More Than An App
We build more than a mobile app; we build the business. The app development team at Brainfeed has not only experience but also a variety of distinguishing characteristics. We are one of India's top mobile app development businesses. Here's what we have to offer:
Standards from around the world
iOS and Android developers with tonnes of experience
Expertise in app development technology and launch procedures
Processes for agile development
We Revamp The Way You Do Business!
We help you, and our staff learns how to use digital tools to get a competitive advantage in your market. The knowledge we gather here will motivate ambitious brands to take action. We design, shape, and perfect your business app using research and intelligence. We build something that helps you achieve your business goal by utilizing strategic insights that underpin success.
We can refine and evolve your mobile app design using data to ensure it reaches the next level. We're assisting you in growing faster! Make app design decisions while keeping your business goals in mind.
Mobile Application Development Services FAQ
Latest news form
our blog
Marketers usually focus their efforts responsible for making the purchase.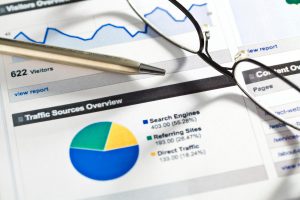 Shopify
Introduction: In today's highly competitive digital landscape, having a well-optimized Shopify store is crucial for online success. With millions of online stores vying for attention,
Read More »
Building an official website for your company can undoubtedly open doors to new opportunities. Thus, this way, you will have a bigger audience spread across
Read More »
Brainstorming and generating an idea isn't enough, especially if you plan to create an exceptional mobile application. In fact, the mobile application market is highly
Read More »