No Freelancers, Pre-Vetted Experts
Hire iOS App Developer India
BrainFeed is a leading iOS app development company with highly talented developers and programmers. Our programmers assist both small businesses and major corporations. Our matchmaking staff will help you locate & hire iOS developers in days, not weeks, if you provide your needs to our expert team. When you hire an iOS app developer from BrainFeed, you're getting a vetted professional that can do assignments swiftly and accurately. Hire iOS App Developer India.
Get best-in-industry expertise and hire skill-driven developers for all your tech-savvy requirements at BrainFeed Solutions
Ready To Create Interactive Apps With Us?
You should hire iPhone app developer to create highly functional and extensible mobile apps that will be as useful as possible for growing businesses.
Why hire iOS developers from BrainFeed Solutions?
With its developers, designers, and computer experts, BrainFeed can produce a flawless, error-free program. In order to get their apps indexed by search engines, startups and businesses must hire professionals who have already passed all the exams. Thanks to our iOS app development services, we will help you achieve your business objectives. As a result, we're here to support you. We have a staff that will work with you if you have an idea.
Apps created by our iOS app developers have been used across many industries for a variety of purposes, such as spot statistics, route matching, geotagging, video streaming, and more.
We swiftly construct a results-driven autonomous engineering team regardless of size or role complexity. Our dedicated staff will work seamlessly with your in-house team to kick-start your IT projects, delivering value and smart tech solutions from the start.
Fast & satisfactory Developing Process
With timely delivery of high-quality solutions, we keep our customers satisfied. We will be able to develop an iOS app that is quick, adaptable, and effective. The feedback you give us is really valuable. With our extensive experience, we can make all the changes you need to achieve the best iOS app.
Confidentiality & Competitive Pricing
With BrainFeed, you get professional services at a low cost without sacrificing quality. Security of computer data is of utmost importance to us. As part of our NDA, we make sure that your projects remain confidential.
Born Problem-Solvers Dealing with Complexity
We can innovate and create real concrete outcomes for our clients because of our ability to think beyond the box. We have 15+ years of cumulative hands-on experience with iOS app development expertise for startups, scaleups, and small businesses in various industries and sectors.
We're a dependable partner with a long track record of completing projects. We construct cross-platform apps in a fraction of its time to develop natively. We can build a timetable, a feature, or a budget with our approach.
Hire iOS Developers in India FAQ
Latest news form
our blog
Marketers usually focus their efforts responsible for making the purchase.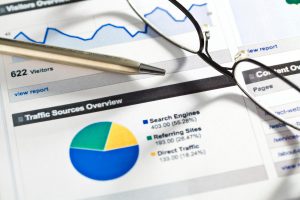 Shopify
Introduction: In today's highly competitive digital landscape, having a well-optimized Shopify store is crucial for online success. With millions of online stores vying for attention,
Read More »
Building an official website for your company can undoubtedly open doors to new opportunities. Thus, this way, you will have a bigger audience spread across
Read More »
Brainstorming and generating an idea isn't enough, especially if you plan to create an exceptional mobile application. In fact, the mobile application market is highly
Read More »