Are You Ready for A Mobile App?
Hire Android App Developers India
Regardless of the type of business you run, we can provide you with custom Android app development services that are tailored to your exact requirements. Our highly competent android mobile app development experts have thoroughly examined the multitude of customisation options available in Android. Get a complete, end-to-end app package for your company, complete with connection with current back-end systems and even support and maintenance from our skilled android app developers.
Address Your Unique Business Requirements!
Talk to one of our android app development professionals today – explore our tailor-made packages; decide on a cost plan suited to your needs; approve an app prototype within 1 week.
BRING YOUR ANDROID APP IDEAS TO LIFE
Our Android Expert Service
You can rely on our Services to get the most out of our development resources. You can be rest assured that
Why hire Android developers from BrainFeed Solutions?
For startups, small businesses, and huge corporations, we provide the best, most cost-effective, and most trustworthy bespoke Android app development services. As a result of our dedicated Android application designers' knowledge, expertise, and competency, your organization will get the optimal mobility solution. Hire android app developers from highly talented pool of professionals at BrainFeed and get a detailed estimate and assessment of your business requirements, and engage the best android app developer as required for your project. Our Android app development company aims to provide you with apps that are user-friendly and suit your business needs.
With our commitment to providing you with a seamless customer experience, we do our best to understand what's important to you. A clear understanding of the project's needs help us to strive towards a clear understanding of the project's needs so we can meet expectations. We will be with our clients from the beginning through to the end.
Quality Designing Solutions is what we live for. Design plays a critical role in creating engaging user experiences for our clients. Adding innovation and creativity to mobile app development is a key to providing the Superb Software Development Solutions. You will save time and money if you use our unique app prototyping service.
To Make An Impact – How much time do you spend designing websites or even developing them? Hire android developer from BrainFeed and let us do it all for you with our design experts and app developers who work fast on deadlines yet ensure best quality work. Stay current by staying on top of new innovations in this area.
Our Professionals are Expert developers and design specialists. We handle all your API Integration. We make our tools available so you can integrate them seamlessly with other platforms. Our Custom App Design process guarantees flawless workmanship and give 100% personalized care for every project. Our team is designed exclusively for this purpose; every detail accounted for from start to finish.
Get support at any time – Our project managers conduct 1-to-1 meetings, provide regular updates, resolve bugs and develop a completely error-free application. We test your app rigorously before releasing it, to guarantee it is fully functional and free of bugs. Our customer success team is thereafter launched to provide ongoing support, if necessary.
Hire Android Developers in India FAQ
Latest news form
our blog
Marketers usually focus their efforts responsible for making the purchase.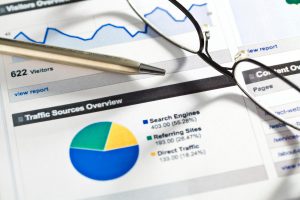 Shopify
Introduction: In today's highly competitive digital landscape, having a well-optimized Shopify store is crucial for online success. With millions of online stores vying for attention,
Read More »
Building an official website for your company can undoubtedly open doors to new opportunities. Thus, this way, you will have a bigger audience spread across
Read More »
Brainstorming and generating an idea isn't enough, especially if you plan to create an exceptional mobile application. In fact, the mobile application market is highly
Read More »