Magento, a community and commerce platform, powers over 240,000 online stores, including the e-commerce storefronts of some of the world's biggest brands. But what exactly makes it so attractive to online retailers? Here are three reasons to tell you why Magento is trending in 2022.
Ecommerce is growing, and it's growing fast. We can all agree on that point. What's not as clear cut is which platform will dominate eCommerce platforms in 5 years. With giants like Shopify and Squarespace, their reputations precede them, but newer challengers are looking to enter into E-commerce–and by challenging experts mean eating up market share like Pac-Man devouring dots. In five years, my money's on Magento to be one of (if not THE) dominant platforms for hosting an online store. Here's why
The reduced total cost of ownership
With WordPress, you are responsible for both sides of your eCommerce solution. You have to build it and then maintain it. There is no guarantee that a third party will regularly update your website. And there is no one to help with any technical issues should they arise. When you use an eCommerce platform like Magento Commerce, you don't have to worry about these things because someone else will be doing them for you as part of their support package. That means your total cost of ownership is reduced. More time can be spent on improving your product and marketing strategy instead of worrying about what to do if your website crashes at midnight during Cyber Monday due to a faulty code update from another developer.
Availability of open-source features and extensions
Developed by a thriving community of developers, integrators, and publishers, Open Source applications have the edge over proprietary software. Suppose you are looking to set up a website and do not want to spend money on its maintenance or any additional features. In that case, you should go for Open Source software as it is quite easy to make changes and modifications. In the case of Magento development company India, many websites also offer free installation or configuration services. With its hassle-free upgrades and support packages, open source certainly has a promising future. It provides ease while taking care of your online business needs with effective solutions at nominal prices.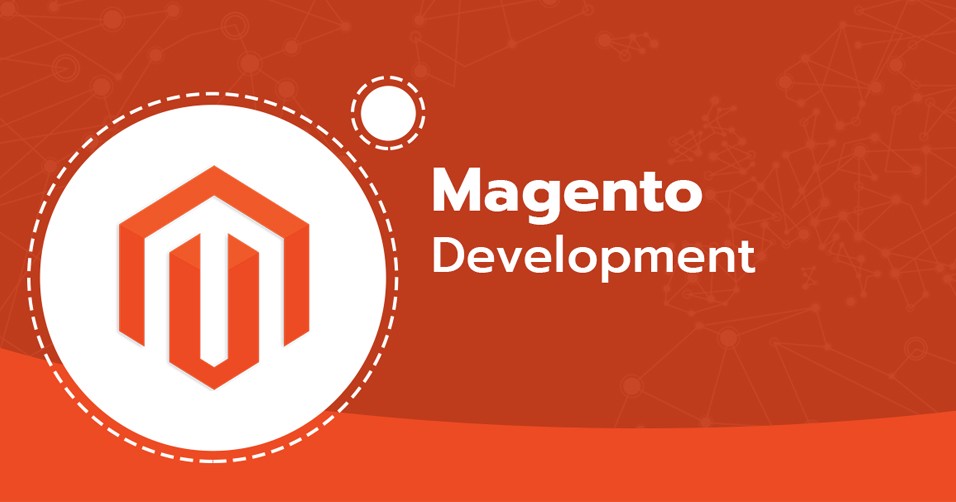 Growing community (developers and partners)
A powerful web community is created, and many developers contribute to its development. Because of its flexibility, versatility, scalability, and multi-channel capabilities, there is an increasing demand for designing mobile apps using the Magento platform. So it will drive for hire Magento developers in India. As we all know, India has a massive developer community, out of which most contribute to Open Source Community and CMS (Drupal, Joomla, and WordPress). So they become experts with new versions launching every year. They have already contributed thousands of codes/modules on these platforms. They are earning revenue on a global level through the community. So due to their interest in growing community involvement will increase hire Magento developers India trend.
Increased flexibility
With its host of features and unlimited scalability, Magento development companies India predict that it will make shopping better for everyone. In addition to core e-commerce features like payments, shipping, and fulfillment management systems, it also offers customizable widgets and other functions specifically designed to empower brands—not just sellers. For example, a new view of product recommendations looks at factors like browsing history, sales history/performance, other products customers purchased together, etc., so when they go back to shop, they'll see items personalized just for them. One of its newest features includes allowing brands to create unique digital discounts that can be shared with social networks or printed on any receipt via barcode for easy sharing. That are only a few reasons why Magento is trending in 2022.
Openness to different technologies
The upcoming decade will bring many advances in technology. From AR/VR to machine learning and blockchain, technologies that seem like science fiction today will be commonplace within a few years. As such, your eCommerce platform needs to integrate easily with these new technologies and meet your business's changing needs as they arise. By using open-source software, you can ensure that as newer trends emerge, you'll be able to take advantage of them for your business without needing to move platforms. Plus, open-source systems are typically more cost-effective than proprietary solutions since no licensing costs are involved. The more budget-friendly option is often the better option when choosing an eCommerce platform for a growing business.
Enterprise readiness
Having been around for more than a decade, many organizations are warming up to Magento as their eCommerce platform of choice. Large-scale merchants such as Groupon and REI have shifted their online businesses to Magento, and startups such as MVMT Watch (which recently sold to Fossil) have chosen it to power their business—all with good reason. Building on a strong foundation of robust features and flexible capabilities, enterprise-ready editions continue to refine existing tools and add new ones that enable companies of all sizes and at every stage to achieve phenomenal growth. And when you consider that a wide range of organizations relies on Magento today—including 2,000+ companies listed on Inc. 5000's list of fastest-growing private U.S.
Full-fledged eCommerce platform
Whether creating a simple WordPress site for your small business or developing an eCommerce solution for a billion-dollar enterprise, choosing software that can scale as your business grows is essential. Many eCommerce platforms are either too simple or too complex. They may be fine solutions initially, but you'll need something that can evolve with your business as it grows and changes. That's where Magento comes in. It's powerful and robust without being complex, so it can grow with you.
API driven architecture
With API-driven architecture, web applications and back-end servers communicate with each other through secure channels. Data and functions are shared, making it easy to customize or update one part of an application without affecting others. As a result, businesses can stay updated on their offerings without struggling to keep their apps running smoothly. And in today's always-on environment, that's vital.
Conclusion
In conclusion, if you want to develop a professional eCommerce store and be profitable and save money. Hiring an experienced and skilled Magento development company India is highly recommended. A website built with expertise has greater chances of better returns for its owner. Likewise, due to their efficiency, your time will also be saved, which is even more precious than money or efforts put into a website regarding business performance. So every business owner must make sure that the business gives off a good online presence with efficiency and profitability as one of its core principles. This should guide you in choosing whether or not hiring a company that develops eCommerce stores would be a good investment for your business.