There's no doubt that being an entrepreneur is exciting; however, it takes a great deal of hard work, smart work, and patience to see your vision coming to life. So, how do you minimize damage and increase success ratios in such a situation?
So the most obvious solution would be to hire a digital marketing company in India, but that doesn't mean that your company can do nothing to prepare for what will happen in the future. It is also a well-known fact that more prominent companies don't necessarily have to cope with the branding problems that startups and small firms face. It's difficult enough to build a brand even when you have a lot of money and time at your disposal, but for small firms and startups, it can be even more difficult due to limited budgets and other resources in general.  
Come to think of it, the size of your company hardly matters as far as branding strategies are concerned because the aim of every branding strategy will be to make your brand memorable and consistent.
7 Steps To Increase Startup Branding
Branding is crucial for any business, big or small. Here are a few ways startups can increase their branding with the help of digital marketing techniques:
Pick A Memorable Name
For many startup branding services, their customers are eager to name their companies. Unfortunately, rushing to give yourself and your organization a name might result in some pretty horrible ones. Create additional costs or delays down the road since you've slashed corners initially.
Given that your name will be the first thing clients will learn about your business and its offerings, it's critical to make the most of this opportunity. The first step in developing your brand's visual identity is considering what consumers envision when they hear your name. Find out how your name is seen in other countries and cultures. This is a solid rule of thumb: if you have to explain your name or defend the meaning behind it, there is something you are not doing right.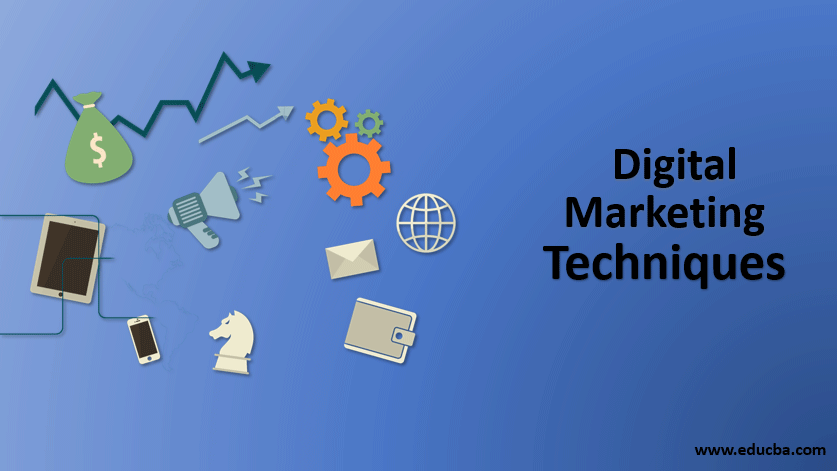 Tell A Visual Story
Biologically, we are all visual creatures. Developing a visual identity, such as picking the right colors to reflect your company, should be a priority in your branding efforts. Your audience's perceptions of your message can be influenced by the colors you use. Brands that wish to project a strong image may want to consider using red as a color, which is associated with passion and attention-grabbing qualities.
The use of typography/fonts in your visual identity is yet another critical consideration. For example, Serif fonts have a more formal appearance and are better suited for printing. In contrast, sans-serif and even comic sans MS fonts convey a more whimsical and informal tone while easier to read on digital devices. There is more than just one factor that makes up for a solid visual identity of a business. Consider these points and make a logo that ideally represents your brand. Once that's done, align it with your website and social media.
Evoke Emotion In Your Viewers
The way we recall things can be altered by evoking an emotional response. Evoking emotions in your target audience can impact how people view your brand, which can subsequently aid in your efforts to develop a strong brand identity. Think of a way to connect with your audience on an emotional level by creating a unique brand persona, message, and voice. Some brands may believe in highlighting nostalgia to connect with the audience, while others may focus on entertainment and humor.
Maintain A Consistent Look And Feel Across All Of Your Digital Platforms
Almost 2 billion people use the internet to acquire goods or services. As a result, your business's website serves as a critical point of sale. Use your website to communicate your brand's personality and key messages. Everything from the design and voice should be reflected across all platforms.
In other words, your website's colors and fonts should match your brand's colors and complement your logo's fonts. Additionally, you must handle any concerns with a readability that may arise. For example, using a crimson background would make it harder to read your brand's red logo. Instead of a red background, choose a white one or another complementary hue.
Fonts are no different. A logo's typeface should not be used for the rest of your material because it can be challenging to understand. To be most effective, the voice you use in your writing should be consistent with the image you want your company to convey. Serious organizations should use more traditional and professional language, while brands that want to be seen as amusing can use light and vibrant tone.
Differentiate Yourself From The Others
There's a strong probability that your product is already being copied by someone else, no matter how great it is! Finding a unique selling proposition is the only way to survive in this overcrowded market. For example, even if there are innumerable hair color producers, is it possible that yours is the only chemical-free one?
What truly sets you apart may have nothing to do with the product you're selling. There is a lot more to running a business than simply selling products. It's possible that you don't offer the most affordable services or products in your industry. A customer service experience could make up for all of this, however. Find a way to stand out, no matter how insignificant it may seem. For starters, try taking help from a digital marketing agency in India, and may be you can experience some lightness in workload.
Leverage Social Media
Building a solid social media presence is essential for any successful marketing strategy. You may use social media to get your brand in front of a targeted audience. First, identify where your ideal audience is most likely to be found online. Research which social media platform would be of utmost help to you to kickoff.
The next step in your marketing strategy is to create a profile for your firm. Make sure your profile and cover photos align with your company's aesthetic identity. It's okay to use your logo to keep it basic. As with content, make sure that your brand voice aligns with the language you use on social media in your captions or anywhere else in general. You can even hire an SEO company in India to care for your content needs and ensure that your website ranks higher on search engines by the day.
Create Your Image
You'll finally be ready to begin working on your firm's image when you've completed your startup branding research and have an idea of what your company will be about. The photos you choose for your website, the logo for your brand, and the color schemes you use across your media all factor into your company's image.
In today's digitally-driven world, all of your branding materials must function correctly across various devices. For your brand's modern and professional appearance, this is a must.
When it comes to starting a new company, the most significant thing you can do is seek the advice of a professional. You can't afford to mess up your logo and image because they will be with you for a long time. Avoid any mishap by hiring a digital marketing company in India. 
Conclusion
As mentioned earlier in this article, starting a business is an exciting feeling. But the real work is after you start your business. How you bring out your brand's values, goals, mission, and what your brand is all about is when you create a space in the minds and hearts of your customers. It can be tough to micromanage every aspect of a business, and that's where the role of a digital marketing agency in India cannot be ignored. Hiring professionals who are excellent at what they do can help your branding strategy skyrocket in no time!