Digital marketing for small businesses can play a BIG role in helping small business owners really pull ahead of their competition. There are lots of areas where you can gain and increase your potential. Really, with right digital marketing efforts and best digital marketing agency in India, there's much more to do than other types of marketing that have been used in the past.
It Helps to Be Accessible and Visible
In order to be effective, the business needs to be visible and accessible. This can be pretty easily done through various digital marketing strategies such as blogging, social media marketing, email marketing SEO from established SEO company in India. The business needs to ensure that it has a strong online presence so potential customers can easily find them. The business's visibility also helps build credibility for the brand, which is very important for small businesses that may not have a lot of resources and means at their disposal.
Build Credibility
Make sure that all of your marketing efforts are consistent with your company's values so that people will trust what you say about your products or services. If you say something about your product or service on social media, make sure that it matches what you say in ads and any other promotional material you use, like flyers or brochures. Also, be sure that your website reflects the same values as well as has no spelling errors or broken links anywhere on the site!
Generate Profitable Leads
Small business owners need to generate leads. That's how they grow their businesses, and it's the only way to get new customers. But it's hard to generate leads when you're just starting out, especially when you don't have big pockets and extra time to spend on marketing efforts—that's why digital marketing is such a great option for small businesses. Digital marketing for small businesses empowers you to reach an audience that is much larger than what you would be able to reach otherwise, and it allows you to do so at low cost and with high efficiency.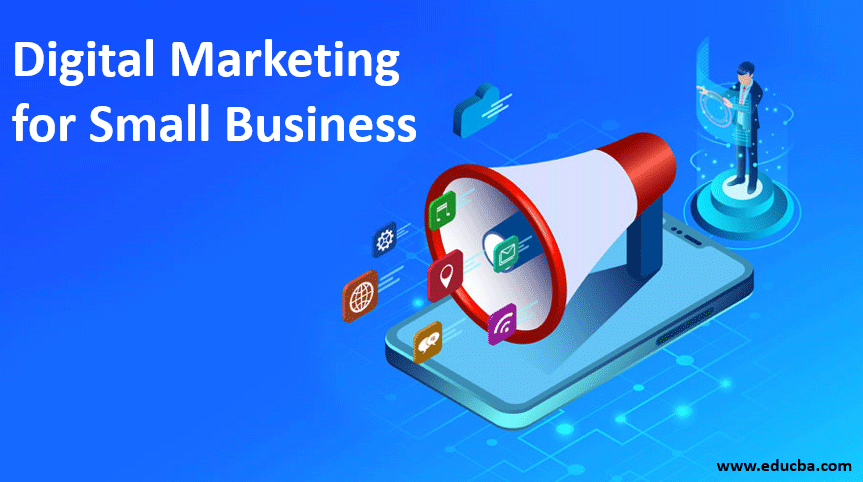 Reach New Customers Seamlessly
Business owners are constantly looking for innovative and pocket-friendly ways to grow their businesses. The first step to doing so is to find new customers and seamlessly reach them. Small business owners can use digital marketing efforts such as content marketing to reach these new customers in a cost-effective manner. Content marketing assists in building brand loyalty and authority, which can help you gain more customers over time.
Decrease Your Marketing Costs
If you are an owner of a small business owner, you probably have limited resources. Digital marketing efforts can help you decrease your marketing costs by allowing you to reach more customers without having to spend as much on advertising. You can also save money by using digital marketing methods that are less expensive than traditional forms of advertising. For example, email newsletters and social media posts are usually less expensive than print advertisements or television commercials.
More Traffic In a Go
Digital marketing is the best way to get more traffic and boost your sales. There are many methods to do this, but most are ineffective for small businesses. Here is a sneak peek into a few of the benefits of digital marketing for small businesses:
It is easy to set up and start working on it immediately.
You can track results easily, which helps you make better decisions about how you want to grow your business.
Digital marketing efforts can also increase sales and revenue for small businesses by increasing customer engagement with the company's website and social media pages. This will allow the business owner to use data mining tools to learn more about their target customers and what they like and love so that they can tailor future products or services accordingly.
Increased Return On Investment (ROI)
One of the most significant advantages of digital marketing is that it provides a much greater return on investment than traditional marketing methods. This means that you can put more money into digital advertising and get more out of it.
The key to this is tracking your campaigns' results and then making decisions based on what they show you. You can do this by using analytics software like Google Analytics or Adobe Analytics.
Content Marketing Helps To Build Brand Loyalty And Authority
Content marketing involves creating and marketing content that will engage your target audience. Content marketing aims to educate potential customers about your product or service, create an emotional connection with them, and provide the value they can't get anywhere else.
Small businesses must understand that content marketing is more than just blogging. Blogging is one form of content marketing, but there are many others: social media posts, videos, infographics, ebooks, white papers, case studies, and more. The key is to create consistent quality content that engages your audience and provides value for them.
Social Media Marketing Helps In Providing a Human Touch
Small businesses can use social media as part of their overall digital marketing strategy because it empowers them to connect directly with their customers on a personal level. Social media allows you to share news about your business or industry as well as allow customers to ask questions or offer feedback on things they like or don't like about your products/services, which makes them feel invested in what you're doing as an entrepreneur.
Small Businesses Can Measure Their Success Easily With Digital Marketing
Digital marketing has been around since the early days of the internet, and it's been helping small businesses grow since before most people had even heard of the World Wide Web. It's not a fad or a trend—it's just one more tool in your toolbox that you can use to help promote your business, get more customers, and grow your brand.
The great thing about digital marketing is that it gives you a lot of control over your budget and how you spend it. You don't have to pay for ads on TV, radio, or billboards—you can just pay for them online, where they'll reach the people most likely to be interested in what you offer!
Conclusion: Digital marketing can help small businesses flourish cost-effectively.
The bottom line is that any business can succeed in the digital era, and small business owners are beginning to see the true benefits of a new marketing channel. You can't sit idly by and expect people to come to you anymore. You need to let them know you're there. Digital marketing provides you with an opportunity to do just that.