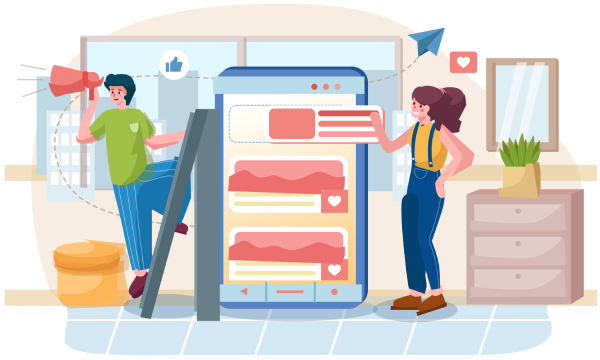 Like any great agency we are only as good as the results we deliver of our recent work.
Designing a Custom Logo
When you choose us to create professional logo designs for your company, we are responsible for your brand's image. Designing a logo is difficult because you must fit a lot of information into a bit of space, including a thorough representation of the brand, product, service, and company. A logo is a symbol of a company, and you have the option to alter it.
We are the best logo design company. We have a competent and intelligent team that can comprehend what you want your logo design to express. Our experts can create a variety of logo designs. You may choose the one that best represents your company's image. As a Logo Design Company India, we know your logo should reflect the real you.
Branding
Brand design is a powerful tool that works in tandem with brand strategy. Brand design can be incredibly engaging, from its visual identity to how it is presented across all touchpoints. It may help build lasting impressions. While brand strategy is essential, the brand's design is its essence. The brand's identity, or a company's corporate identity, is the most visible emblem conveying the brand's core principles. To generate difference and build a unique value for the brand is essential. It incorporates various aspects of the brand, including people and culture. Our Branding Generation Design Company team believes that design isn't just about logos and colors; it also includes how a business fulfills its promise to its customers.
UI/UX designing services
As a mature User Interface (UI) and User Experience (UX) firm, Brainfeed recognizes that the design of programs influences not only their usability but also their success or failure. Our designers pay attention to our clients' ideas and turn them into unique, aesthetically beautiful, engaging, and responsive designs that end-users adore. We have experience in various UI / UX design aspects, from building a user interface for a mobile application to conducting a UX audit. We have become professionals as UI/UX Designer in India due to the tasks we have completed thus far. We will identify the proper style and solutions to suit contemporary applications and trends, regardless of the type of project.
Latest news form
our blog
Marketers usually focus their efforts responsible for making the purchase.
Building an official website for your company can undoubtedly open doors to new opportunities. Thus, this way, you will have a bigger audience spread across
Read More »
Brainstorming and generating an idea isn't enough, especially if you plan to create an exceptional mobile application. In fact, the mobile application market is highly
Read More »
A highly prominent website on Google has a better probability of appearing in search results for related inquiries. This isn't something that can be accomplished
Read More »
Need a help? Don't
worry just contact us