In this crazily booming digital era, a website is the basic need of any business, whether old or upcoming. A website vouches for the business's credibility and the customer's trust in a particular brand. Having said that, the website that a business chooses to make needs to be a good one else; there's a high chance that the company may lose its potential clients if the website fails to cater to their needs. One of the most popular website hosting platforms is WordPress. You know how famous WordPress websites are if you are from the digital space. The best part about it is you don't need to know any rocket science to understand how a WordPress website needs to be made. However, if you want to get a professional-looking WordPress website, it is best to get it done from a WordPress Web Development Company in India.
Now, let's be honest here- WordPress is not the only website-making platform there is. There are plenty of others, but WordPress is a better option comparatively. Why? Let's find out below!
6 Important Reasons Why You Should Use WordPress For Your Website
WordPress is one platform that gives the users absolute freedom and plenty of options to choose from. However, there are many more reasons why WordPress should be your primary choice. Let's discuss a few below:
WordPress Is Reliable
When running your website, you don't want to take any chances. In some cases, the number of people using a platform might tell you all you need to know about its reliability. For example, a recent analysis by Kinsta found that WordPress has the most significant proportion of the market for content management systems (CMS).WordPress dominates the CMS markets at 60%. With a 12 times smaller percentage than WordPress, Joomla is at second place on the list.
More than a third of the world's websites are powered by WordPress. The sheer magnitude of these figures is astounding. As a result, the platform has become immensely popular. For example, WordPress is used by TED, TechCrunch, UPS, and CNN.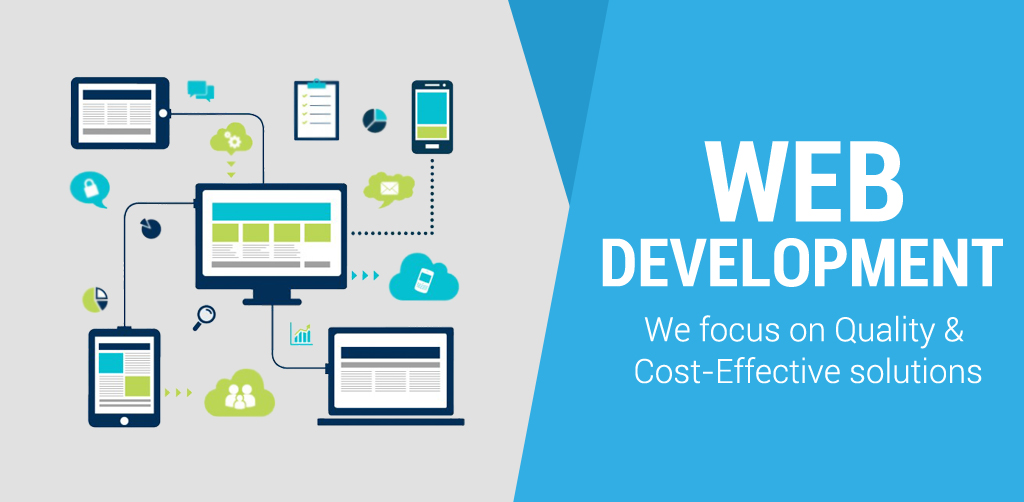 WP publishes about 70 million new posts a month. In addition, more than 77 million new comments have been made on those posts over the same time span. Because WordPress is utilized by one-third of the world's websites, you can rest assured that yours will be in good hands, too. As a premium WordPress Web Development Company in India, we understand the needs of our clients and promise to deliver more than what they can expect.
WordPress Is SEO-Friendly
Your website's success or failure might be determined by its SEO. As a result, it's an area in which you should start paying attention as soon as your site is live. There are a few built-in tools on WordPress that guide you about how SEO-friendly your content is, so you don't have to do any extra work. However, most of you will want to upgrade from the essential SEO tools and install the WordPress plugin.
Consider Yoast SEO as a top option if you're looking at this. To get a feel for how this plugin works, there's a free version that you can use to test it out. Yoast SEO Premium is a must, although it's free. You can find many keywords, phrases, and related terms in the premium edition. And just in case you've forgotten to update your crucial pages in a very long time, it will even send you a notification to do so!
With the premium plugin, you'll gain access to content analytics, link recommendations, and ad-free browsing.
WordPress Is Secure
It's safe to say that WordPress is a secure platform. However, this does not mean that your website is entirely unaffected by hostile attempts, hackers, and viruses. With the help of functions like password protection for folder contents, WordPress makes it easy for you to secure your site.
Keeping the version of your WordPress up-to-date can also prevent bugs and security issues. Adding an SSL certificate to your WordPress site is very simple. When it comes to web hosting, you can merely obtain this for free most of the time. Most of the time accessible and effective solution to increase the security of your WordPress website is to install this plugin.
Additionally, you can take additional measures to enhance the security of your website. A WordPress security plugin should be installed.
Just in case, if there were ever a time when your site somehow got compromised, you would never want to lose your precious data and, of course, content too! The beauty of a plugin is that it helps you restore all the website data if there's anything that goes wrong with your site! Indeed, WordPress plugin development has opened doors to a secure website space.
WordPress Is Easy To Use
Even though we'll get into the technical aspects of WordPress in a second, its ease of use is an asset. For example, it has an easy-to-use editing interface and pre-built templates to make adjustments and layout alterations without knowing HTML. In addition, the code may be customized even further if you work with an agency.
WordPress makes it simple to make changes to your website's content, whether it's corporate information, product details, or any other type of content. However, when it comes to learning how to make these upgrades, there are more than thousands of tutorials that you can find on YouTube and throughout the web that will help you learn each aspect of the process.
WordPress Is Affordable
WordPress is a free and open-source blogging platform. It's up to you whether or not you want to pay a dime.
You'll need a premium account if you wish to do much more than establish a simple personal website. In total, there are six subscription choices, including the free version. Some of these cost as little as $3 a month, while others cost as much as $45. With just a few extra dollars, you'll get far more than you pay for.
At the very least, you'll need the business plan if you want additional features like a Google Analytics connection and custom plugins. WordPress offers a variety of options to suit the demands of a wide range of websites. Moreover, they are all affordable. Only $540 a year for the most expensive package is all you'll pay for.
WordPress Makes Your Site Mobile-Friendly
A business website must be mobile-friendly if it wants to rank well in the search engines, and Google is no exception. Using WordPress, you can make your website accessible on mobile devices like tablets and smartphones.
This does not necessitate a complete website rebuild, as most WordPress themes are already responsive. You can also enable your website to be seen on mobile devices by checking the appropriate box.
Conclusion
A website needs to look highly professional to garner more attention and, of course, leads. When you try doing everything yourself without the relevant expertise, there may be a chance that you would not be able to make it the way a WordPress Web Development Company in India can do. Hence, your most ideal bet would be to hire WordPress developer India and get your website sorted today!